Hot springs are the best for
relaxingrejuvenatingescapingadventuring
Reconnect with your primal roots and experience a getaway at Halfway Hot Springs.
Located almost literally "halfway" between Nakusp and Revelstoke, these springs are bubbling right out of the hillside along a river. The springs feed via an amateur tube network into stone lined mud-bottomed pools. For most, the area is only an hour's drive away from the frenetic nature of city life, including cell service. Disconnect, relax, and rejuvenate.
We do not own the hot springs, as they are publicly owned by the Province of British Columbia; however, we are the best and most definitive site on the internet for all things about the springs!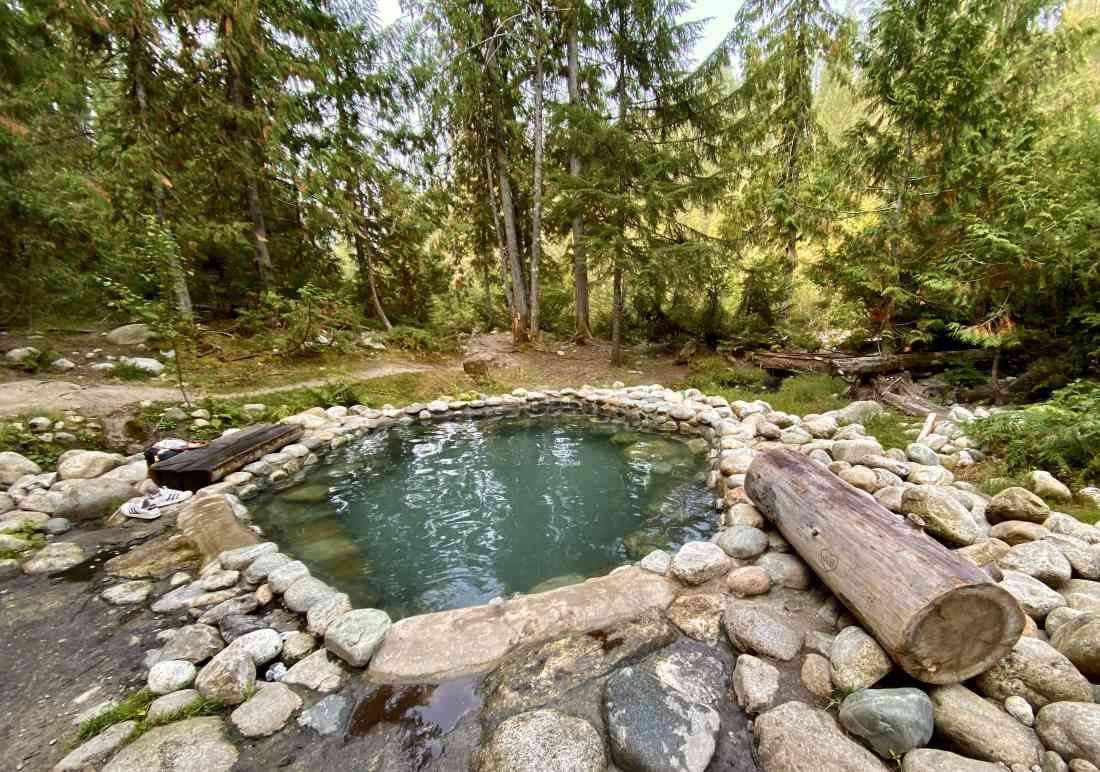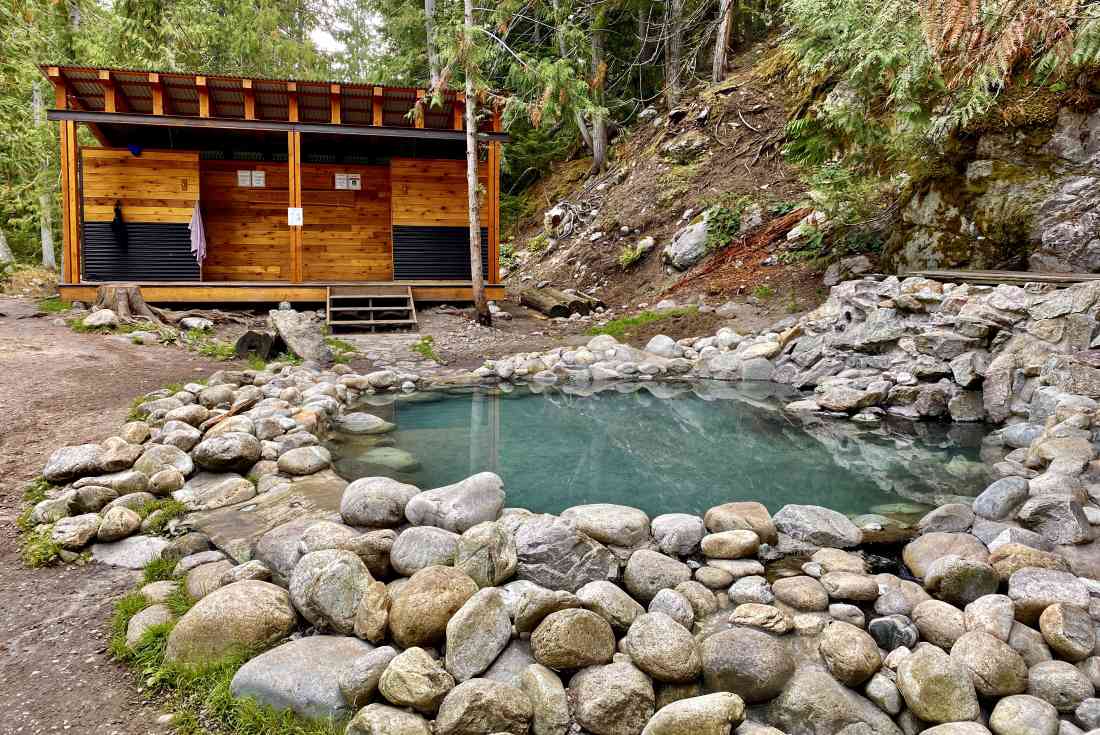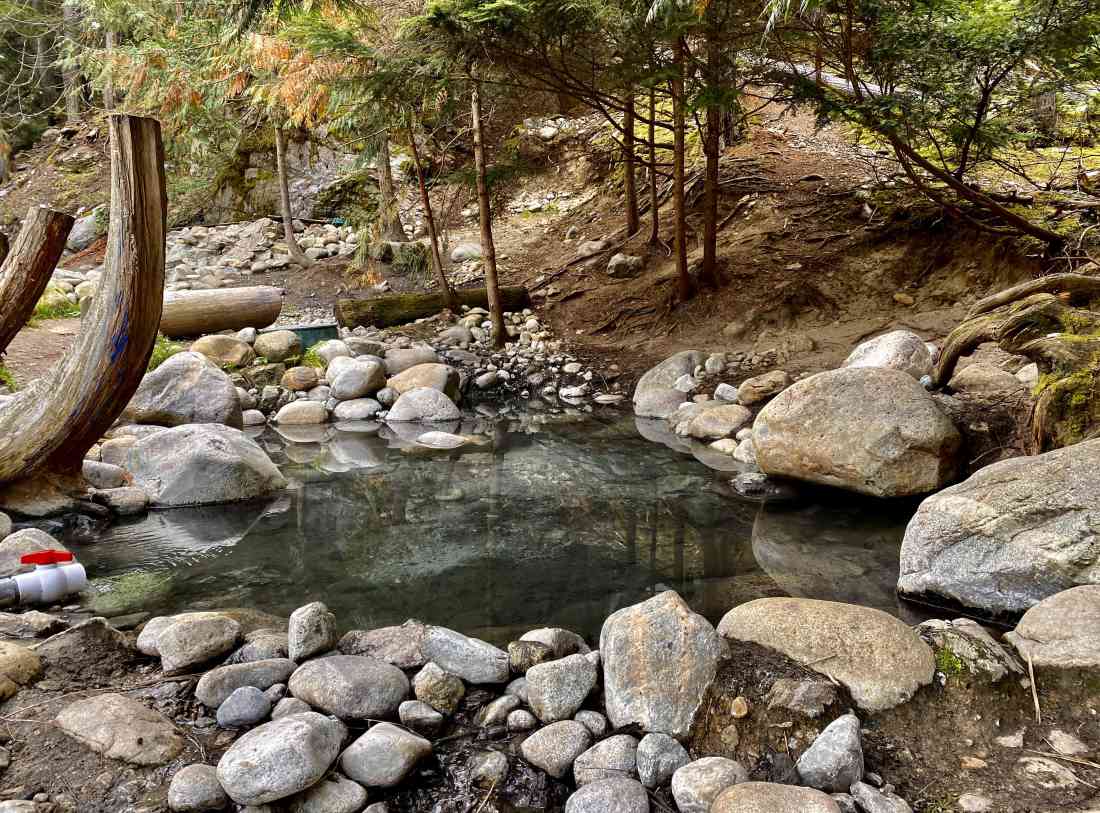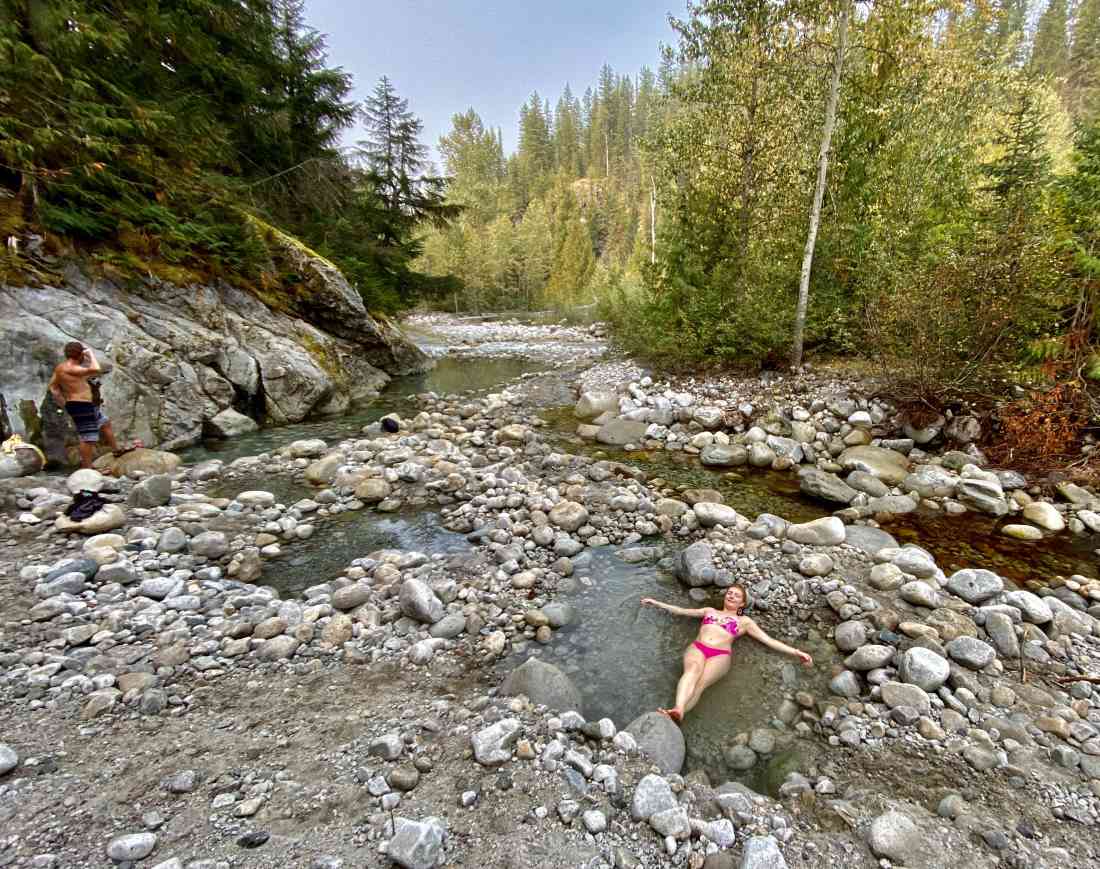 Respect the Springs
The springs gained massive popularity in the early 2010s, notably due to the increase of internet blogging and word-of-mouth at local festivals like Shambhala. Often guests were leaving behind garbage and acting inappropriately. The site was falling into a state of disrepair — despite the efforts of a large number of local volunteers.
Luckly, in August 2016, Halfway Hot Springs was developed by BC Parks. The new site host (Robert "Bob" Moody) lives on and maintains the site. There are now nightly fees per party from May to October.
Please respect the area, pack out what you pack in, and adhere to the posted rules.
What to Expect
A journey to the springs.
Drive to Naksup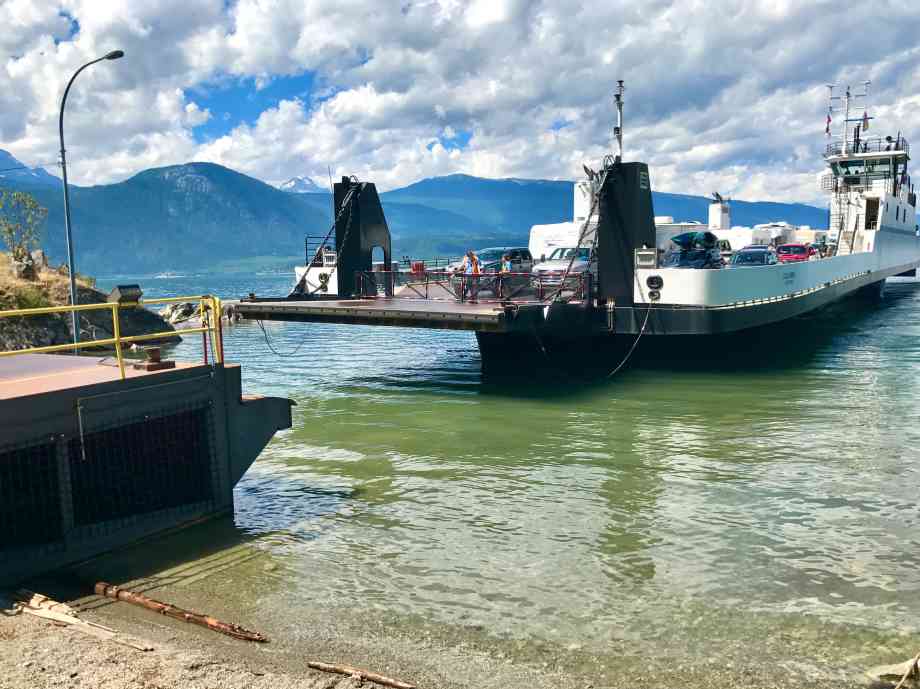 Needles Ferry
Take either the Upper Arrow Lake or Needles Ferry, depending on your origin.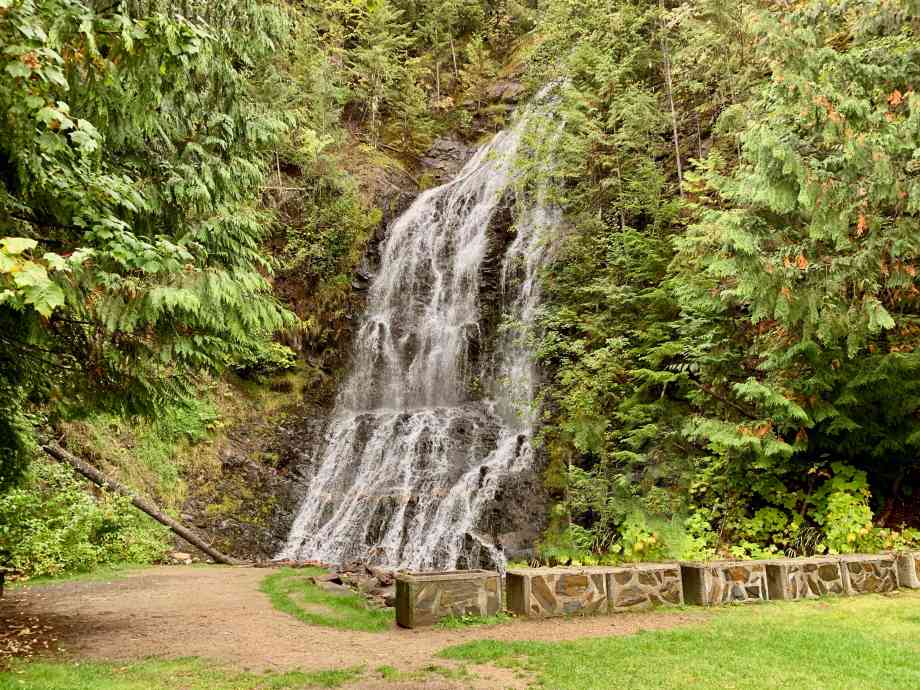 Ione Falls
A few kilometres south of the turn-off to Halfway, 21.1 km north of Nakusp, BC, enjoy a serene picnic at Ione Falls.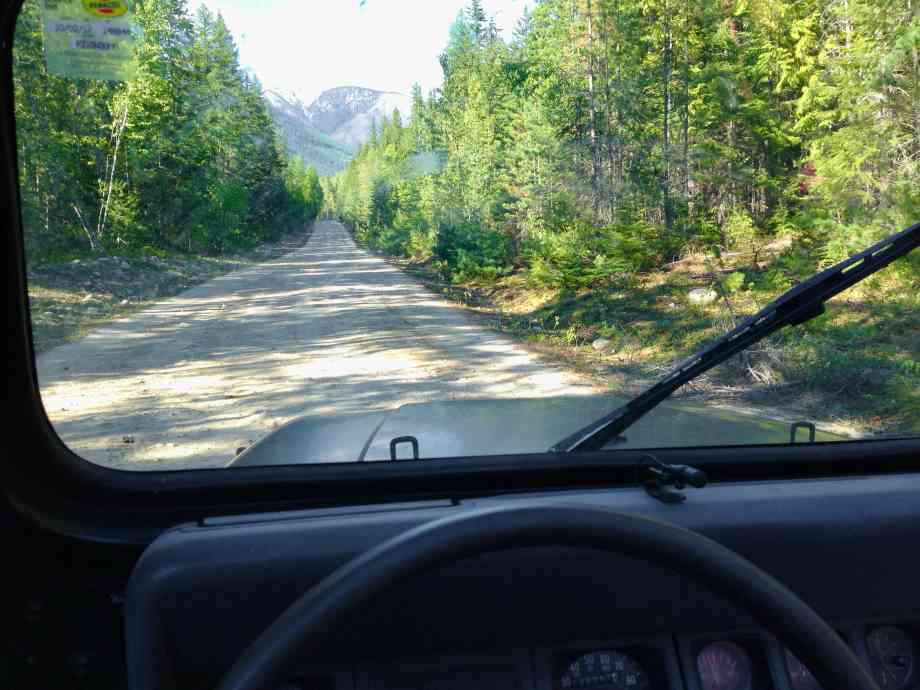 Dirt Road Adventure Begins
Approximately 25.5 km north of Nakusp, past the falls, on the right hand side of the road, just before the Halfway River bridge, turn right onto the unmarked forest service road.
Setting up Camp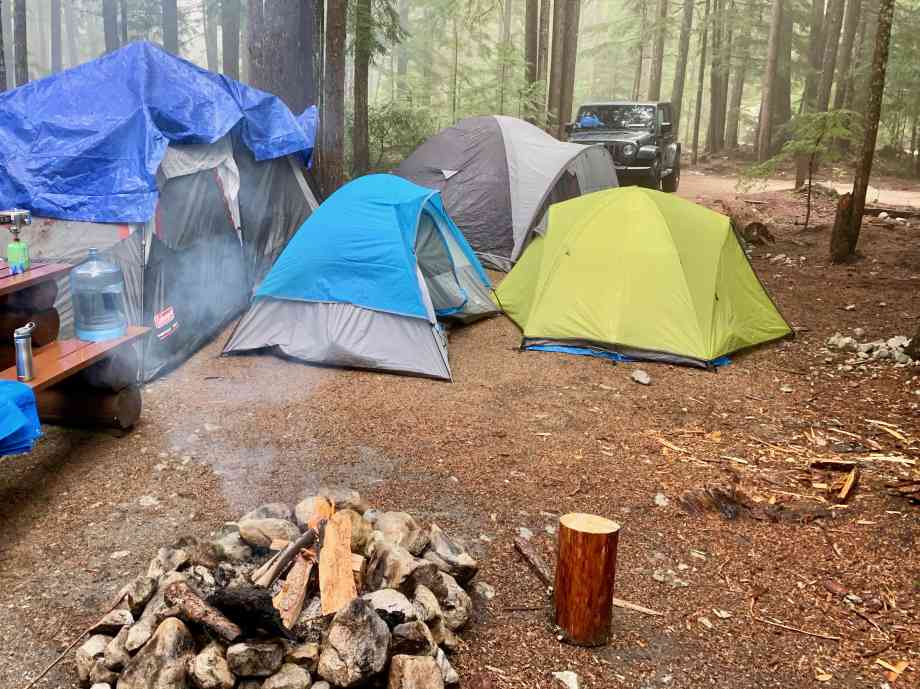 First-Come First-Serve
Find a vacant site, register and pay for your group, and setup for the evening!
The Descent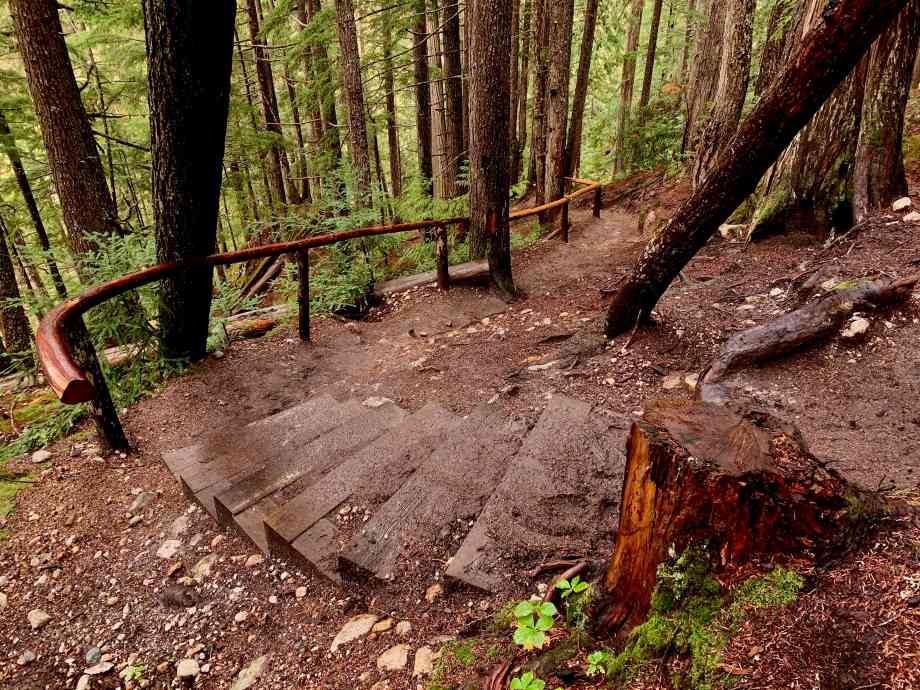 Wander down the rustic steps and dirt path towards the river.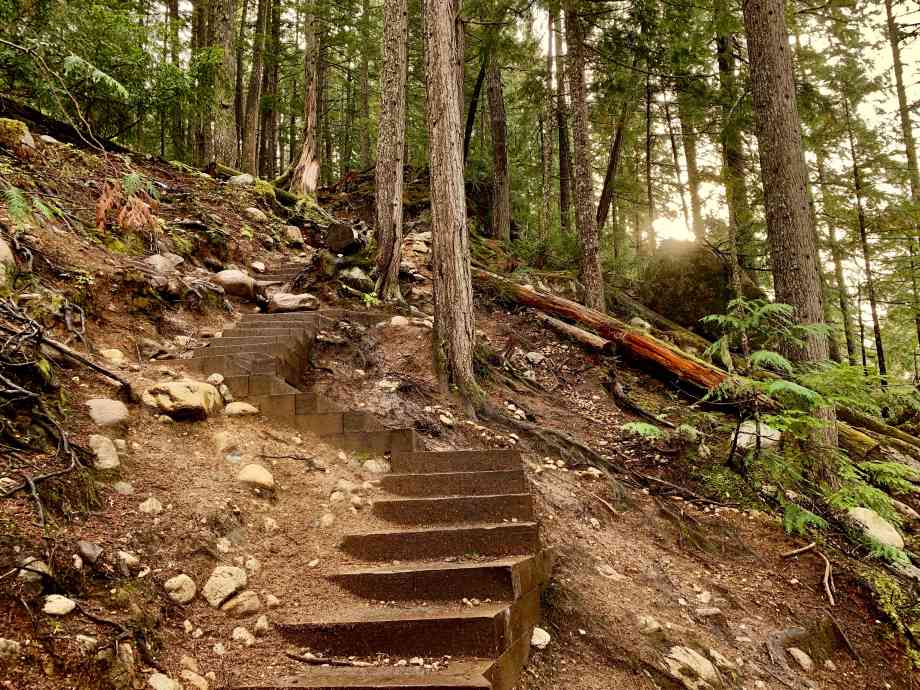 The journey can be potentially hazardous.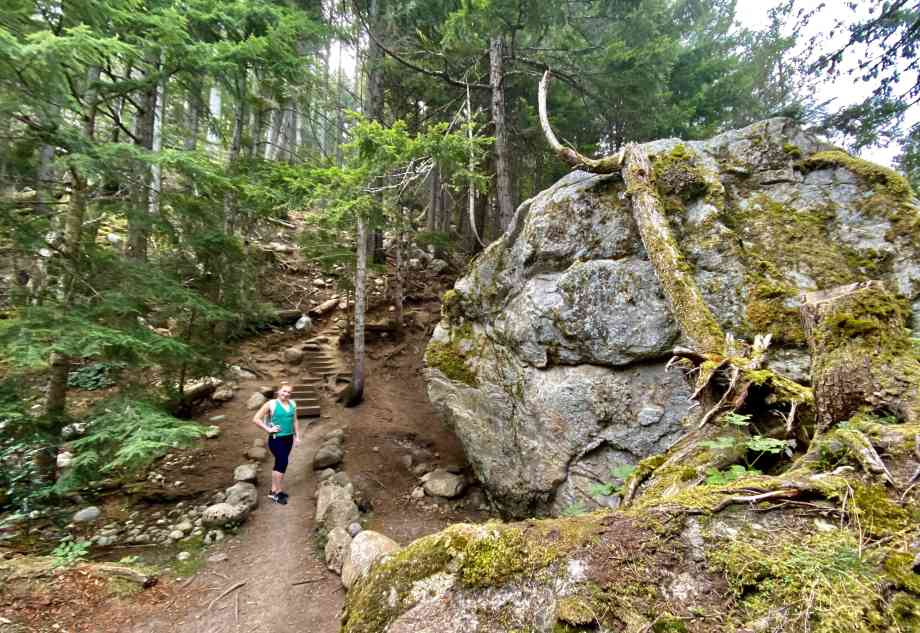 Within five or ten minutes, arrive at the base of the hill next to a giant boulder.
Amenities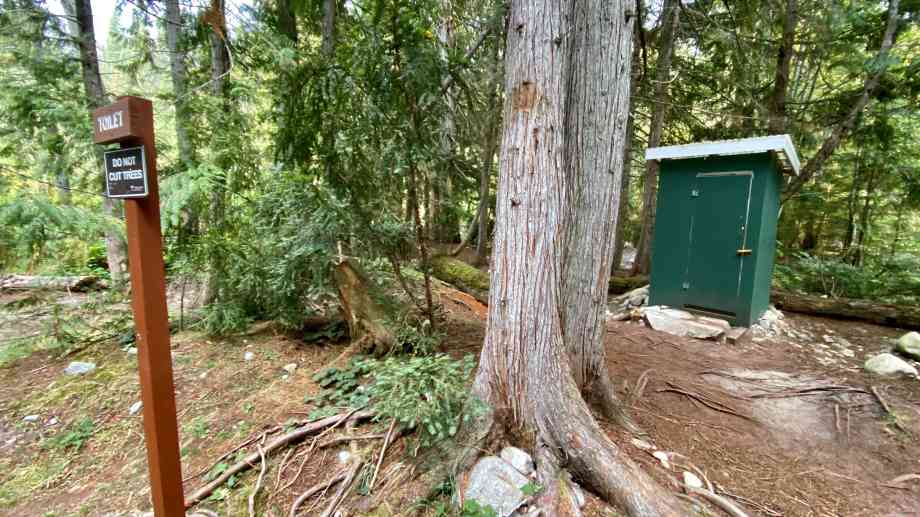 Take a much needed pee break.
Picnic Area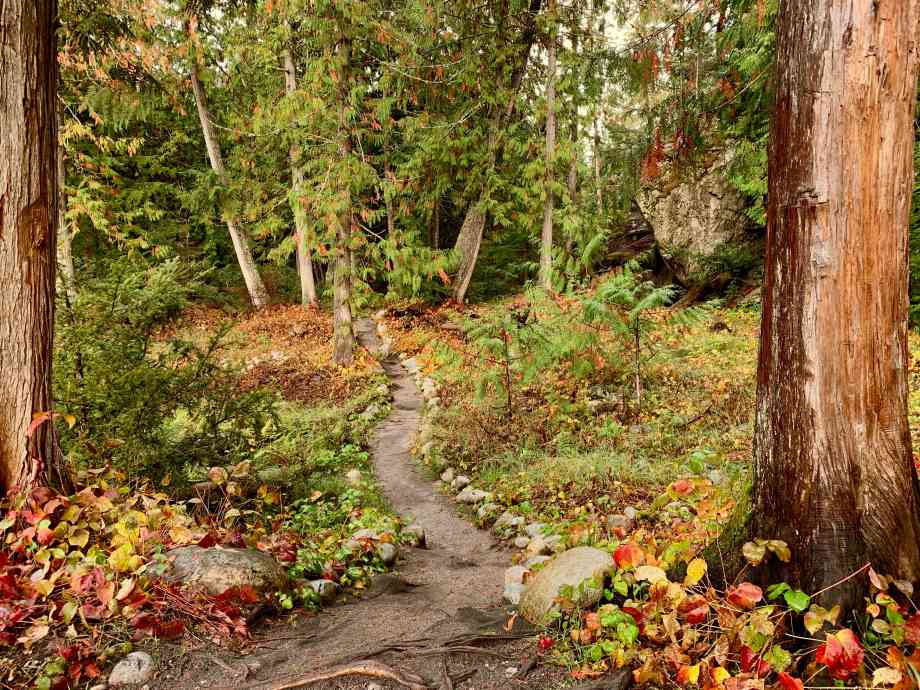 Wander the short meandering pathways along the river to the pools.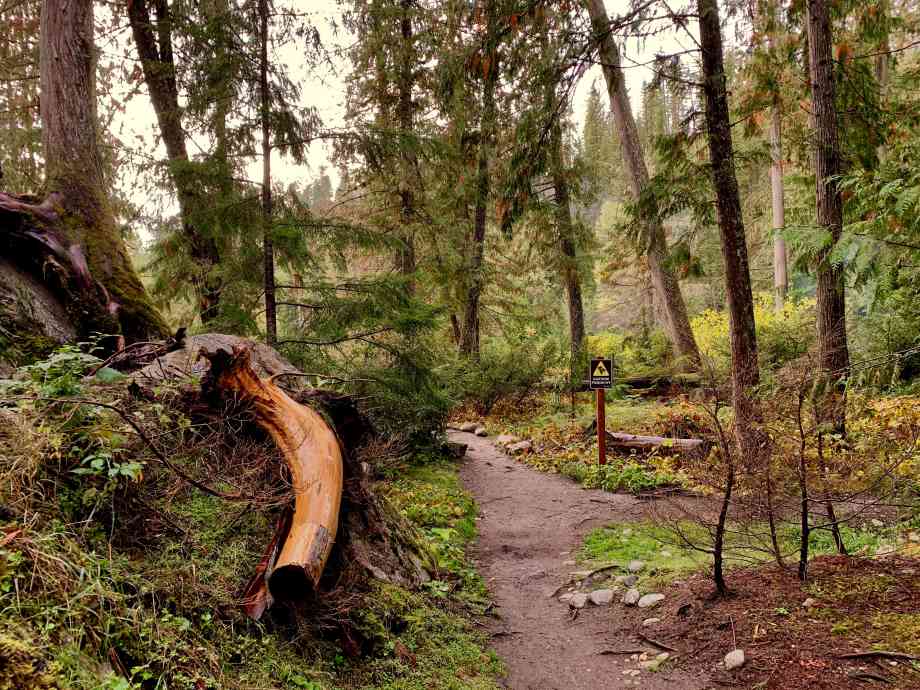 Take note of the local foliage.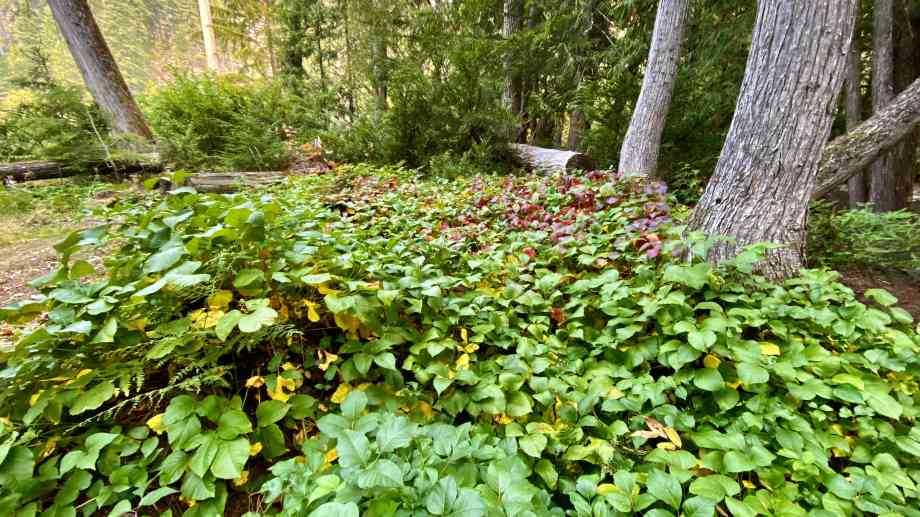 Be wary of poison ivy!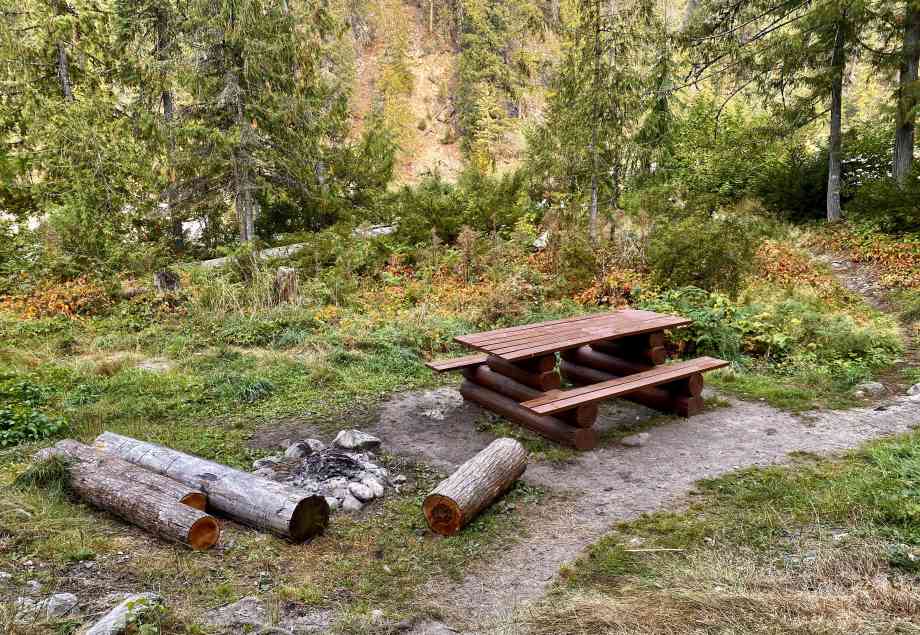 Take a lunch break.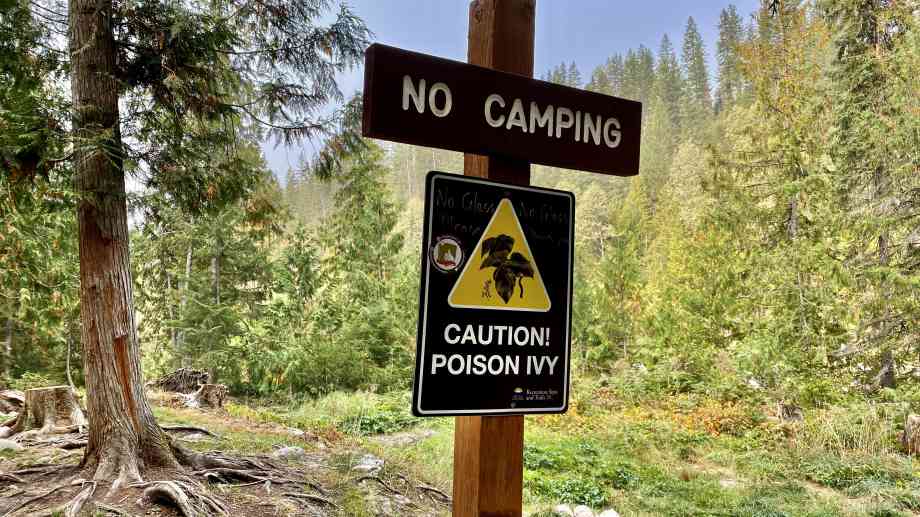 Respect the rules.
The Pools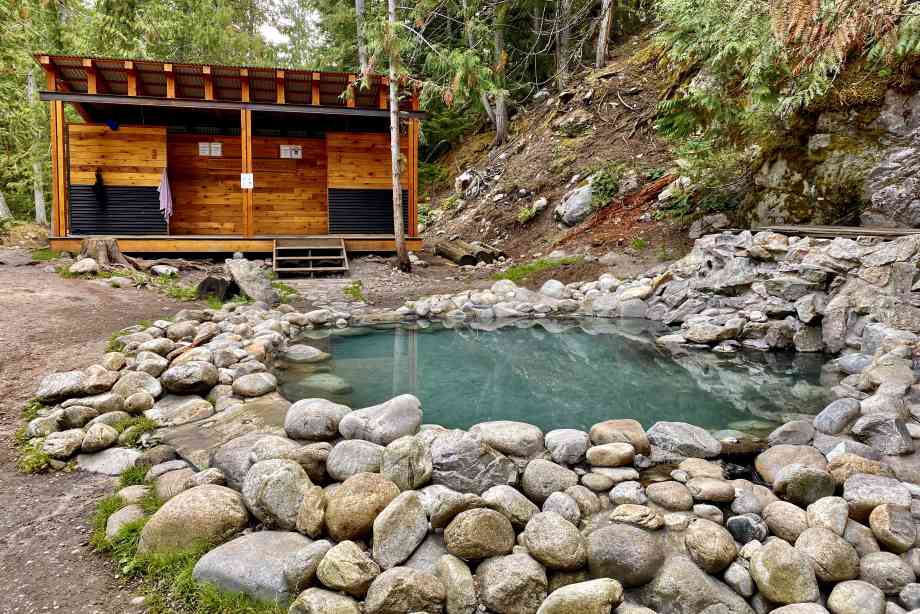 Use the provided change rooms to slip into something more suiting.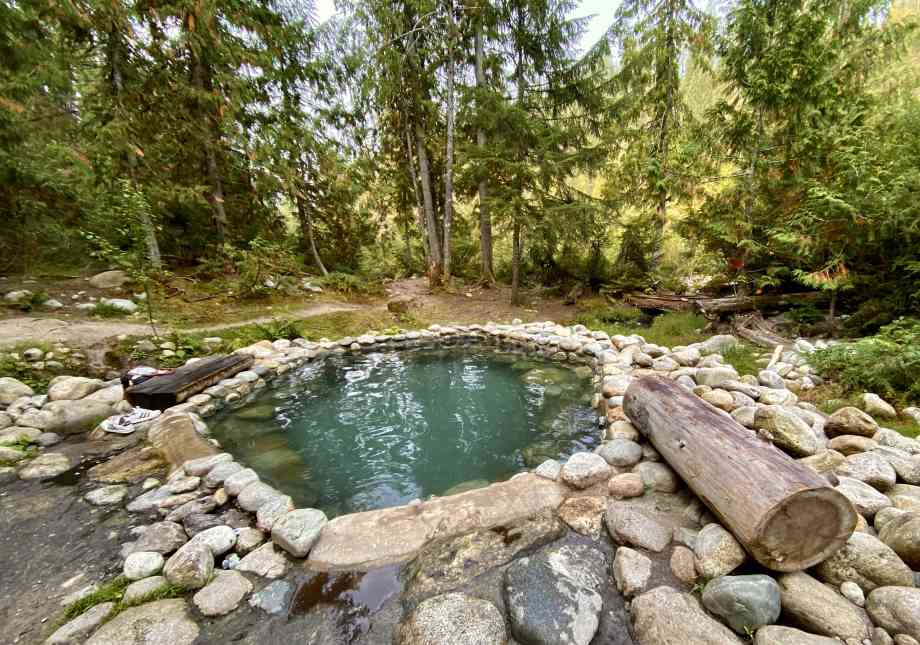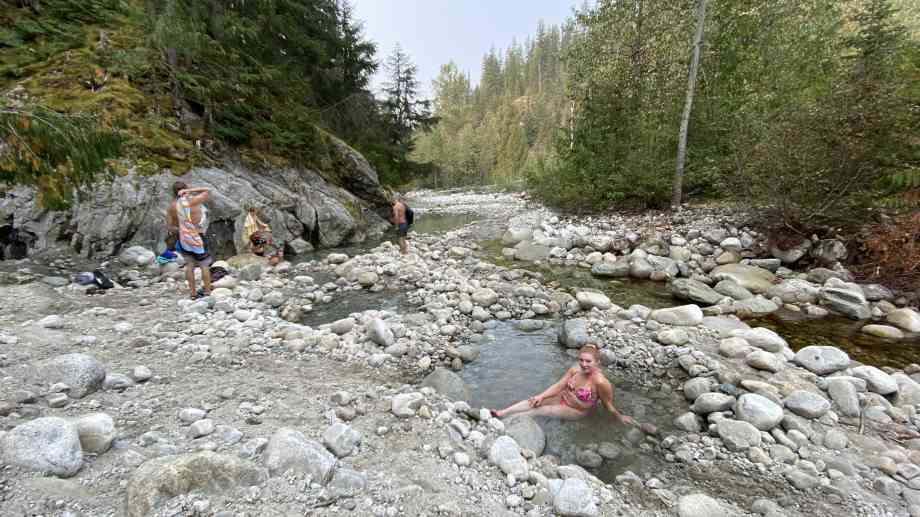 And Beyond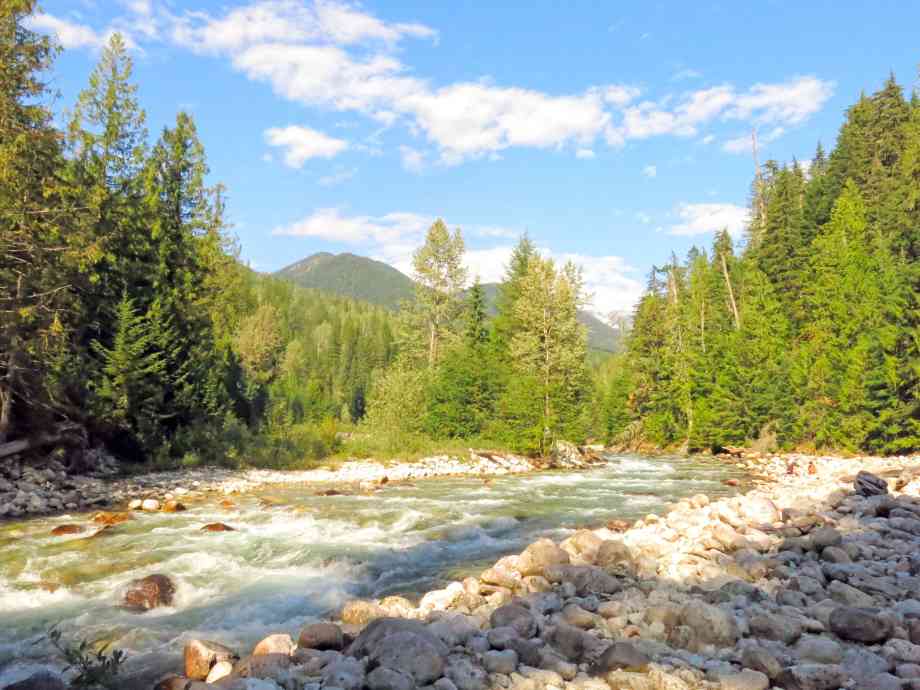 Stroll the nearby forest along the river to discover some hidden gems.